Testimonials from clients
Just wanted to add my thoughts to the testimonials.

I have just had my nails fitted and love them...

easy, professional, elegant and smart...
Jilly, Central Coast NSW

---
This is just a note stating how happy I am with my nails now that I am a customer of GO30 nails.
For many years I had acrylic nails and became allergic to the primer and was unable to have nails on due to my reaction.

For years I have been trying to grow my nails and had no success.

Then a friend of mine told me of GO30 and of course this would be the answer I was looking for.

I made an appointment with Donna and we put the nails on. Wow, I was very impressed; the whole procedure was quick and very easy. I couldn't be happier.
I find the nails to be strong and look really natural. There is no bulk build up like acrylic nails.

One other thing I love is no large amount of filing.

Many people now stop me and talk to me about my nails and I refer all to Donna, more technicians are required for this procedure as I think in my opinion that this is the new and easy way of having nice nails.
Chris - Adelaide
---
In October 2005 I changed from acrylic nails to GO30s – a decision I have not regretted – what a revolution in nail technology.

Marilyn Rosewarne
---
I originally started with acrylic and have changed to GO30's, and love them.

The compliments I get on how great my nails are is a testament to the work Wendy does.
Debbi Cavanagh
---
Until recently I had acrylic nails, which I loved because I could still garden and do chores without having to worry about breaking a nail.

A few months ago on Wendy's advice I moved on to GO30's, and am really enjoying the new look!

Cheryl Adams
---
I have your GO30 nails on and love them.
However, I live in the country and my daughter lives in Sydney.

She would like to try them but doesn't know who deals with them in Sydney.

Could you please send me a list of places technicians that use GO30 so she can have beautiful nails like mine.
Temora, NSW

...........................................................................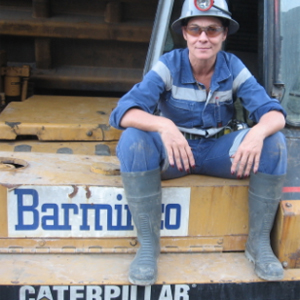 I found GO30 Prescription Nails, conclusively eliminating all the other forms of nail systems and most importantly eliminating the health risk factor for all concerned.
I was a Nail Technician, Beauty Therapist and Teacher of both for many years before returning to Underground mining.
I have worn and taught every nail type and have run tests on acrylic, Gel, Fibre Glass and wraps, right down to chemist brands for durability, health and hygiene for the client and nail practitioner with my students.
For the last 4 years I have worked underground. I have worn these nails everyday. The maximum length of time was 4 weeks before I removed them.
The work Underground is hard, physical and demanding. These nails made it through pelican picking rock, off siding the Jumbo, Operating the bogger, driving trucks and plain physical labour underground.
Through all of this these nails remained elegant, durable and a perfect fit.
Applying the nails is a simple task with no effects to your health and there is no adverse effect to the nail plate.
I just feel it's about time professional Therapists realised how amazing this nail system is. They've taken me from underground to grandma with the best looking nails.
People always comment on my nails even the guys underground, they notice every polish change.
Helen, Perth, WA

---
Feedback from acrylic clients changing over to GO30 has been very positive, all ladies loving the natural look and the strength of the nails which in turn is bringing in a whole new clientele of ladies who may never have walked through my door!
Dahlberg Jo, Papamoa
---
I was introduced to GO30 and tried them myself - WOW the amount of damage to the nail - ZERO - is what impressed me the most.
Being a Beauty Therapist, the thought of using acrylic or gel painted a damaging image of the nail - something our industry is not trained to do.

I can comfortably recommend them to my clients knowing their nails will remain in the same condition.

Thank you GO30.
Debbie Clasper , Remuera
---
I find fitting and applying GO30 nails a breeze and so hassle free.

No more smelly liquids and powders to deal with, no huge amounts of filing to do and no dust to breathe in.

They are just so great. So natural looking, I am always getting compliments about my nails.

Wendy Osbourne, Wellington
---
I'm really enjoying the GO30 Nails.

I feel that over the two training sessions I am really confident with the product and applying them.

I'm getting fantastic results and happy clients who just love their nails.

Meloni has great teaching skills and is a very experienced nail technician with a lot of information to assist us including up-to-date trends.
Tina Prier, Tauranga
---
People are extremely happy with the result!

They are lasting fabulously up until they come back for a reset 2 to 3 weeks later.

I had a case of rooftop nails but from my last visit, when I went to a follow-up in Auckland, I knew exactly what to do.

She had bitten her nails all her life and had literally only half a nail plate.

It really has changed how she felt about herself, which is great.

It makes me so happy to be able to give this service to my clients as I know they are a sure thing; a much safer option to other nails that are out there.

Me believing in them makes people believe in them also.
Alexis Broatch, Pakuranga
---
I have been a nail tec for nine years and always had acrylics myself.

Then I found the GO30 nails and have to say I find them absolutely brilliant, had them for 18 months now and would not now use anything else.

Have also converted all my acrylic clients to GO30s, they are extremely happy and would not change back.
Anne Hunia Manurewa
---
This is a story of a lady who had all but given up on ever being able to wear nice nail enhancements.

All the "old" methods of enhancement had left her with thin, brittle, very weak unhealthy nails.

All the filing and stress her nails had been through meant that her only option was to try something completely new. BUT WHAT?
This ladies nail tech had also had a terrible time with the old ways and was also at her wits end so seeing that there was definitly a problem that needed addressing, she researched the new GO30s she had heard about.
WOW!!!!!!!!
To make a long story short, both the client and the nail tech now live happily ever after with their new, beautiful, flawless, stress free GO30s nails, at half the cost half the time and half the work effort, with no fumes or dust! and no over filing!!!!!!
This cant be possible you say, this must be a fairytale, but no, it's all true.

Just go and see a GO30s nail tech near you and live the dream.......... I did.
Tracy Simons
---
Hi, my name is Cherilee Hill and I own a stand alone GO30 prescription nail shop in Millicent South Australia called Nail Creations...

I have been doing GO30 nails for nearly two years now and I have to say I will never go back to doing acrylic nails ever.

My clients just love them because they are so tough and natural in the way they look.
I moved to Millicent about six months ago and the girls just can't believe how great they are.

I was never concerned that I wouldn't do well in a small country town because I have a fantastic product that works and looks great.

I first started with the product in Whyalla when I opened a stand alone GO30 nail shop called The Nail Shoppe and with lots of hard work to promote the new generation of nails my clients were just so grateful to have a nail system that does not damage your natural nails.
It has been the best thing I have done, the satisfaction of owning your own business and having a great product to back you up, its not only awesome but very rewarding.
Cherilee Hill

...........................................................................